Revive connects men and women in recovery with a deeper vision of God. We do this through weekly, community-led gatherings focused on studying biblical teachings and how they relate to our spiritual journey. Our goal is to develop practical and authentic relationships with God and each other.
We meet every Sunday at 6:00 pm at St Paul Lutheran Church in Boca Raton. Meetings are held upstairs in the youth room.
​
The first Sunday of every month we gather for music and fellowship. These evenings are held on the back field (weather permitting) or in the Family Life Center.
we're on summer break!
We'll return with bible study and community nights in the fall.
Join our email list to get notified of our restart.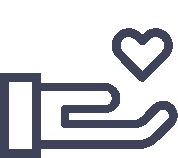 "Are you tired? Worn out? Burned out on religion?
Come to me...
and you'll recover your life.
"
Matthew 11:28 - The Message